Teapots
Here you will find good quality and lovely design teapots!
Modern, classic, Japanese or Country Style teapots and mugs, perfect for all occasions.
Small and large glass teapots with infuser, ceramic and porcelain teapots for loose leaf teas or teabags.
It could also be a great gift for someone special !
Make your tea routine even more special!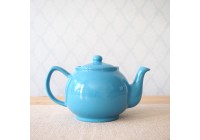 Showing 1 to 58 of 58 (1 Pages)